Oh how I have missed my blogging buddies and haterz alike. As you know we got hit hard by a certain group who will never be mentioned on this site again, and as a result I haven't been able to blog – and the most important part gossip – with you guys. SOHH lets get into it.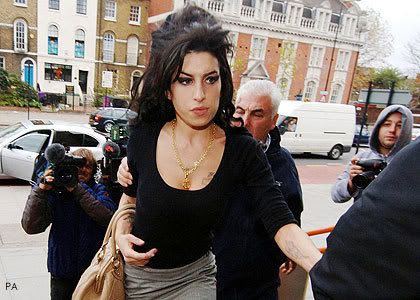 Apparently Amy hasn't been spending all her time snorting the blow because at a recent performance she took some time out to aim a zinger at Kanye West. Apparently she thinks of the Midwest MC as nothing more than a c*ck. I am not sure if that's an insult or not, the jury is still out on that one.
Last week I talked to you all about Foxy Brown and Rick Ross' alleged nuptials. However, it seems like those rumors are just that…..rumors. I hear Ricky made it perfectly clear that the only thing he's married to is his money. It seems the "credible" hip-hop rag Hip-Hop Weekly tried to drum up some buzz for their mag by running with the story.
I hear that Foxy Brown is seeking legal counsel and could possibly be looking to sue.
I bet you ten bucks that the "engagement" story was an undercover leak where both parties could mutually benefit. Foxy, we ain't dumb girl.
My girl Myra Panache just put me on to some beat down information compliments of a new tell all book about Christopher "Biggie Smalls" Wallace.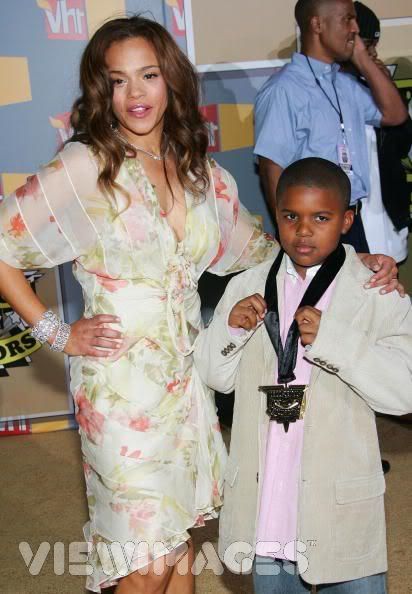 Did y'all know that his wife at the time Faith Evans would beat b*tches down when she would catch them up on her man? Check this out:
Biggie once called from the road and Faith heard a girl in the background. Faith got a babysitter and caught the next plane out. She went straight to the hotel room and knocked. A female asked, who is it? The girl cracked the door open and Faith kicked her way in the room and beat the shit out of the girl. She punched the girl over 30 times in the face.
Damn. I mean I can't say that I'm surprised, but still….Damn!
Got A Hot Tip: thestreetzalwaystalk@gmail.com